Cutlery in Portugal is characterised by the quality of its materials and the traditional methods with which it is worked. Together, the result is cutlery of excellence and knives capable of lasting several generations.
We specialise in guns, carbines, pistols, sights and ammunition, but did you know that we are also a cutlery shop and we have a wide range of knives and razors?
In today's article, we show you 3 great classy knives that you won't want to leave out of your collection.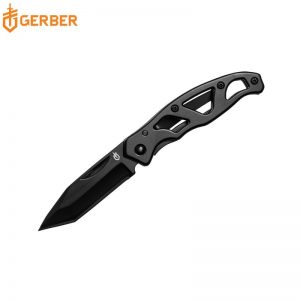 The razor Paraframe Mini Tanto is one of the most sought after by customers Mundilar. It has a minimalist design, is lightweight and easy to carry.
Blade size: 5.41cm

Weight: 43 grams

Blade material: 7Cr17MoV

Handle material: 3Cr13

Type: moveable blade
A Gerber – Legendary Blades is a US manufacturer of knives, razors and other tools.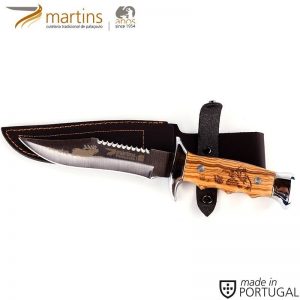 This is a bushcraft knife with olive wood handle and including synthetic leather pouch.
Blade size: 15.7cm

Weight: 307 grams

Blade material: stainless steel

Handle material: wood

Type: moveable blade

Locking mechanism: Frame-lock
The Cutelaria Martins brand owns the traditional cutlery of Palaçoulo, in Miranda do Douro. Cutelaria Martins was born in 1964 and since then represents the transmontan values in unique cutlery pieces, made with carefully selected materials through traditional methodologies, which gives to the products a unique identity and a quality of excellence.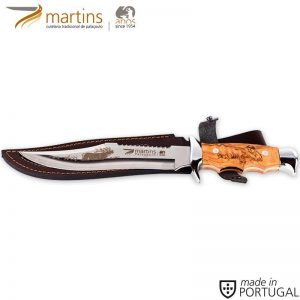 This is another excellent knife from Martins Palouço. With olive wood handle and synthetic leather pouch included. This almost 20cm model features a hunting allusive graphic on both the handle and the blade. For lovers of this theme, this is a near-must-have collector's knife.
Blade size: 19.8cm

Weight: 336 grams

Blade material: stainless steel

Handle material: wood

Type: moveable blade
In recent years, interest in knives, pocket knives and traditional Portuguese cutlery in general has increased. You can buy it with all safety and comfort in Mundilar. If you have any questions, do not hesitate to contact us.