All lovers of shooting sports wish to have in their possession a unique and incredibly powerful weapon. In the case of air guns, that weapon is the SPA CP1. It is a CO2 gun extraordinary that stands out for being the most powerful on the market. Learn all about this authentic piece of art.
SPA as a brand of excellence in the production of CO2 guns
The Shaoxing Snowpeak Air Gun Factory, better known as SPA Airguns, has been in business since 1972 and is known for marketing air rifles and pistols for the whole world.
The Chinese brand currently has more than 10 series with more than 30 different products and is strongly committed to the development of new innovative products, carrying out rigorous testing of its equipment.
This manufacturer specialises in the construction of air pressure guns for civilian use and the SPA pistol CP1 is one of the most popular. Find out why below.
SPA CP1 – the most powerful and attractive CO2 pistol on the market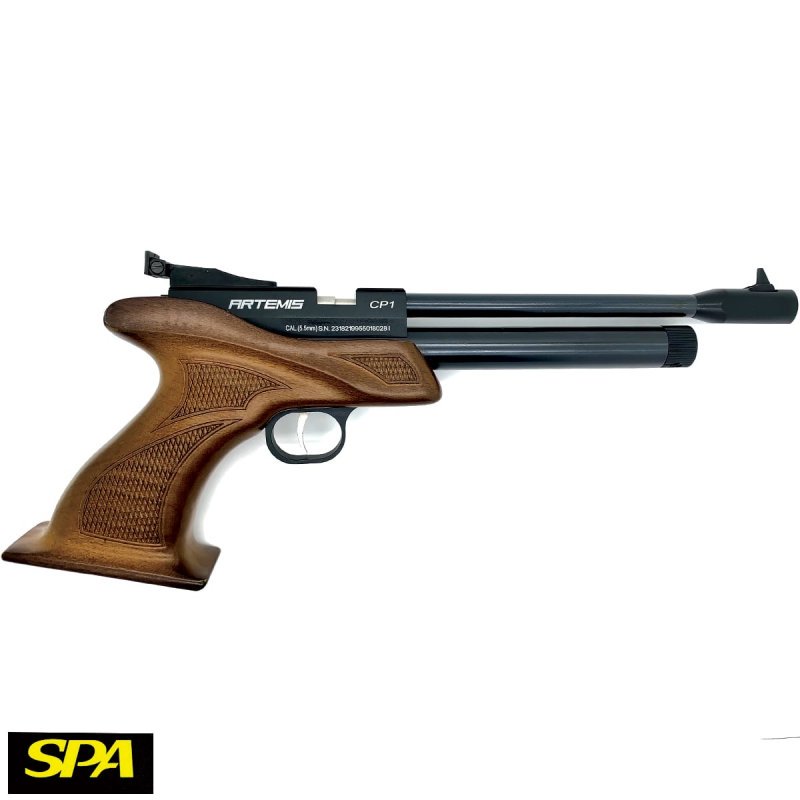 The CO2 pistol SPA CP1 is one of the most appreciated models of the Chinese brand and this is due to its power and impact power (even at great distances) on fixed targets.
This high-powered weapon has a power/energy of 8 joules and a velocity m/s): 175 – 4.5 mm / .177 130 – 5.5 mm / .22.
Overall, it manages to combine excellent accuracy and an ambidextrous ergonomic grip. It is on sale at Mundilar online shop for an unbeatable price, approximately 270 euros/305 reals, if there is no associated promotion.
The main features of the SPA CP1 pistol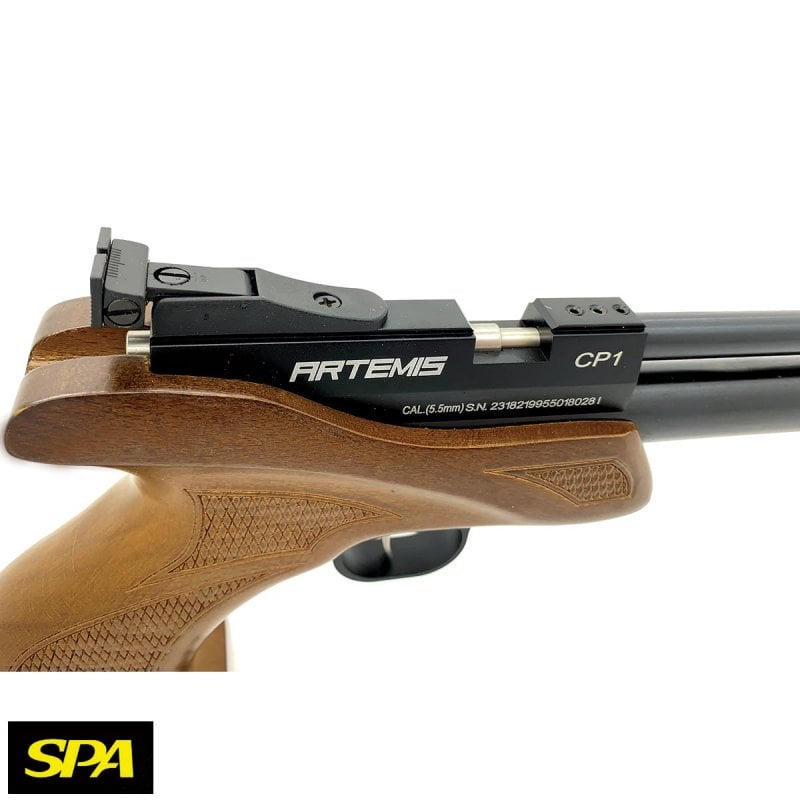 The SPA CP1 is a CO2 gun that stands out from the rest due to the following features:
It allows you to raise the level of accuracy of your shots to new heights.
High power and quality weapon, which shows that it is a reliable bet for all lovers of sport shooting.
It offers the chance of a 40-shot autonomy by inserting a 12g CO2 bottle in the tank under the barrel.
It is available in two calibres 4.50mm and 5.50mm.
It has a power/energy of 8 joules.
Displays a speed (m/s): 175 – 4.5 mm / .177 130 – 5.5 mm / .22
It has a rail for an 11 mm Dovetail telescopic sight.
It has a weight of 920 grams, an overall length of 390 mm and a barrel length of 210 mm.
The handle material is made of wood and is ambidextrous.
In the following video you can get a sense of the precision and power of this little piece of SPA art. Watch the video and get even better informed about the functionalities of the SPA CP1.
The SPA CP1-M pistol
The CO2 pistol SPA CP1-M is a handgun based on the traditional SPA CP1, with the differential of this M model including a multi-chambered magazine (capacity for 9 shells in 4.50mm and 7 shells in 5.50mm) and a single-shot adapter.
This model is also available for sale in lMundilar online shop for around 90 euros/392 reals and can delight any lover of power and air pressure guns.
Now that you know more about the CO2 guns, get the SPA CP1 in Mundilar's online shop. Visit us at www.mundilar.net/pt and find a wide range of accessories and ammunition for all weapons from the main brands on the market.
Find everything for shooting sports at Mundilar online shop.